Oil Change Near Me

At Norm Reeves Volkswagen Superstore Port Charlotte, we proudly offer a well-equipped service center to handle all your servicing needs.
If you're a driver near Fort Myers, Venice, or North Port, Florida, and you need an oil change, we're here to help. On this page, you'll learn how to tell if your Volkswagen needs fresh oil—and how our service center can help get your car running smoothly again.
Does My Car Need an Oil Change?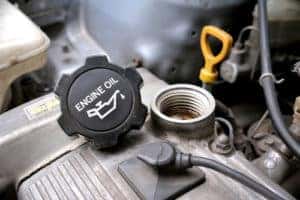 It's generally recommended that you change your oil around every 5,000 miles to avoid any bigger issues down the road. However, this can vary depending on your type of car and your driving habits.
If you're not sure when you last changed your oil, there are some tell-tale signs that your VW may be overdue for a visit to the service center, including:
Dark and/or gritty oil
Burnt oil smell
Unusual noises coming from the engine
Poor fuel economy
If your car is experiencing any of these issues, you should consult a VW service center.
Where Can I Get an Oil Change?
If you encounter one of the issues above, bring your car to our service center. Our Volkswagen certified technicians understand the importance of using the right motor oil for your vehicle, which is why they take the time to assess your car and recommend the best oil for your Volkswagen.
It's also important to make sure your oil filters are working correctly so that your oil stays clean and filtered. If your car's oil looks gritty, it may be time for a filter change as well. Our experienced technicians can help with that, too—we can change your oil and filters in one visit!
How Can I Get an Oil Change?
At our service center, we value our customers, which is why we offer quality, quick Volkswagen service at a reasonable price.
To save you time, we've created VW Service Xpress. There's no appointment necessary when you need an oil or filter change, so you'll be back on the road in no time.
We also routinely offer service specials to fit your next auto service visit more conveniently into your lifestyle. Learn more about our offers and look for oil change specials and coupons before your next service.
Schedule an Oil Change
Do you think your car needs an oil change or another type of service? To learn more, read our Volkswagen service FAQs.
When you're ready to schedule service for your car, contact us at Norm Reeves Volkswagen Superstore Port Charlotte. We're happy to help drivers around the Fort Myers, Venice, and North Port, FL, areas, get their cars running smoothly again.