Oil Change Fort Myers, FL

Drivers near Fort Myers, FL, are in luck: They're right by one of the top oil change service departments in the state. Reach out to us today if it's time for your next oil change–we'll take care of it.
Not only are our expert automotive technicians capable of changing your oil, but they're able to deal with anything else that's going on with your vehicle. Don't hesitate to contact us!
Schedule Service Service Specials
Volkswagen Atlas Oil Change near Fort Myers, FL
Synthetic vs Conventional Oil Change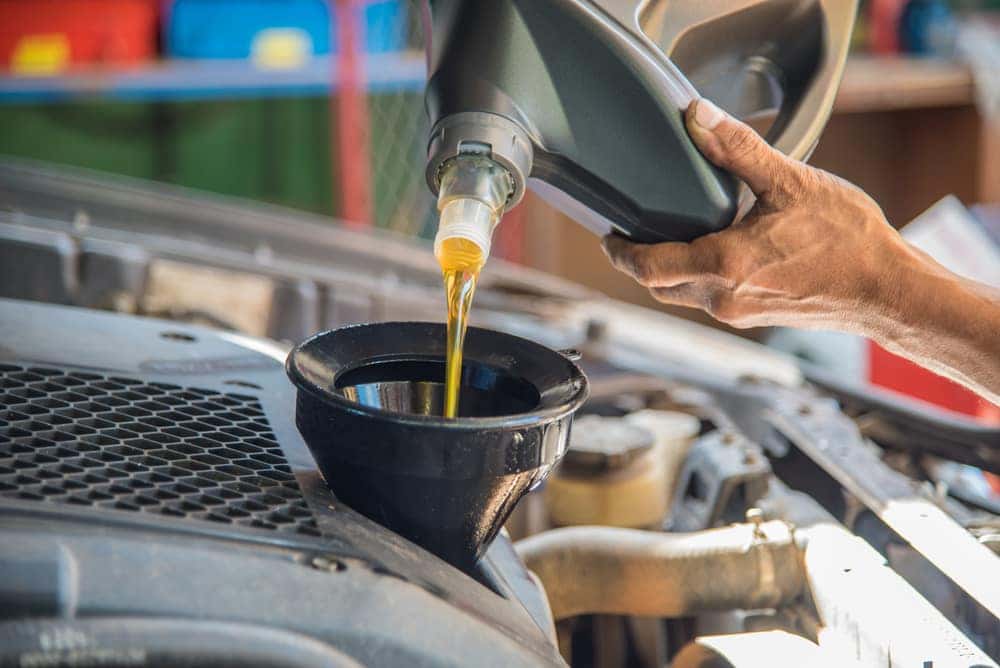 We'll have your vehicle roadworthy in practically no time at all, especially if it's a Volkswagen sedan, coupe, crossover, or SUV. We'll work with any type of oil you need. Conventional motor oil? Check. High-mileage motor oil? No problem. Synthetic blend motor oil? We've got it. Full synthetic motor oil? Great.
We'll check, change, inspect, flush, fill, or clean your system–whatever's required. We also know your vehicle's preventative maintenance schedule inside and out, so we'll be sure to let you know if we discover that you need any other procedures while we're working on your oil.
What Are the Signs My Oil Is Due for a Change?
In general, you should get your oil changed every 3,000 miles or every three months, whichever comes first. However, that doesn't tell the whole story. You should look out for some other signs that it's time to get your oil changed, such as a knocking sound coming from the engine, black and gritty oil when you remove the dipstick, visibly thick smoke coming from the tailpipe, or a burning smell in the cabin as you're driving.
Of course, don't overlook the most obvious warning sign of them all: the Check Oil or Check Engine light!
Finally, as always, if you're uncertain, make sure to ask. Our service team loves answering your questions.
Car Service near Fort Myers FL
Fort Myers is not the type of place where you want to be stuck without a working car. There are just so many cool things to do! Between Thomas Edison and Henry Ford's side-by-side winter estates, the IMAG History & Science Center, Manatee Park, Six Mile Cypress Slough Preserve, and dozens of other awesome attractions, this is the sort of city that offers something for everybody. To appreciate it all, you're going to need a vehicle.
Schedule an Oil Change
Keeping up with fresh, clean engine oil and a new engine oil filter is one of the most important things that you can do for your automobile's long-term health. It lubricates your engine's moving parts, so it can run safely without excess friction. With that in mind, set up your oil change at Norm Reeves Volkswagen Superstore Port Charlotte.
You can either call us on the phone, chat with us on our website, or stop by our service department near Fort Myers. Either way, we'll have our Volkswagen experts working on your engine oil in no time at all.