Guide to the Venice Chalk Festival

Did you ever draw on the sidewalk with chalk as a kid? Do you remember your pavement masterpieces? Whether you were a former chalk artist or you simply appreciate art, you'll want to check out the Chalk Festival in Venice. This event brings together local artists and art enthusiasts. You can not only gaze at the impressive work on the ground; you can even watch as it's being crafted!
Keep reading to learn more about the upcoming Chalk Festival!
Chalk Festival: When & Where?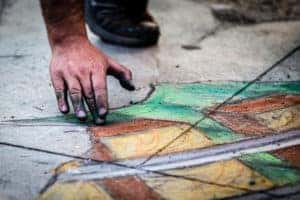 The Chalk Festival kicks off on November 15th and goes until November 18th. You can attend any time of day as the chalk exhibits are open from dawn until dusk. The event takes place at the Venice Airport Festival Grounds on Venice Island. These four days will be your opportunity to check out some impressive art on a unique medium while engaging with your fellow art enthusiasts.
What to Expect at the Venice Chalk Festival
There will be hundreds of artists at the four day festival putting their ideas to asphalt. You can watch the finished product, or be there at the genesis of their creation as they use the assortment of chalk colors to create some impressive portraits and scenes. You can watch the amazing work start with the very first chalk stroke and blossom into a genuine work of art.
The festival will also feature live entertainment. There will be two stages at the event, one of which is the concert stage that will feature full-piece artists and bands. There will also be a side acoustic stage meant for smaller and more intimate performances.
Food, Drink, & Crafts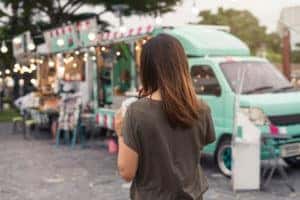 While you're making your way around to check out the impressive artwork–and try not to walk on it– there will also be plenty of opportunities to grab a bite or to wet your whistle. Plenty of local restaurants will be featured at the food court, and there'll be a beer garden as well, so you can kick back and sip on some suds.
There will also be an assortment of vendors at the festival. There will be local artists selling their work and even crafters selling their goods, so you can have some keepsakes from your fun day at the Chalk Festival!
This event is happening in mid-November, so you can easily plan ahead with your family and friends to have a fun time at the Chalk Festival at the Venice Airport Festival Grounds!