Support Small Business: Captain Ted's Tackle

Going fishing? Be sure to stop by Captain Ted's Tackle before heading out on the water to make sure you have all the supplies you need. Owned and operated by an avid fisher as well, you can get a fishing report—and even gain advice on how to reel in the catch of the day!
---
The Best Fishing Supplies Around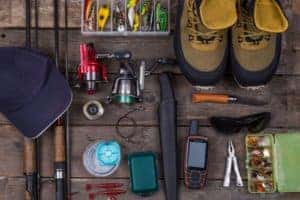 Whether you are looking to upgrade your fishing equipment before the summer season or need to replace your lures, Captain Ted's has all the top-rated gear and supplies you will need! At Captain Ted's, you will find everything from top-of-the-line rods and reels to line and lures. They even have all the apparel you will need, too, when you are heading out on the boat for a day of fishing.
They have a great selection of fishing gear from all the major brands. You can come check out all the latest releases from PENN and Shimano, see all the top-selling gear from LIVETARGET, and all the other products you will need for your next fishing trip. If you are just getting into fishing and are looking to learn about the various gear, or you just need a particular product to add to your tackle, Captain Ted's Tackle has you covered!
---
Helping You Get the Catch of a Lifetime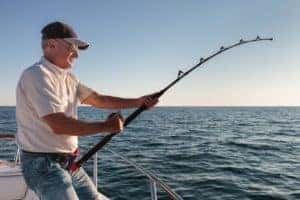 Whether you are new to the world of fishing or a long-time angler, Captain Ted's Tackle can help you make the most of your day on the water! They can give you advice on which gear you'll personally need based on the type of fish you are trying to catch.
They are also extremely knowledgeable about the local waters, so they can even let you know how things are looking and where to go for that day. This way, you'll know where to go if you are looking to hook some redfish, trout, or Spanish mackerel. They can even give you tips and tricks for what to do when out on the water, so you can get that big catch you are after.
If you have any questions about particular gear, they will be happy to answer them for you to ensure you find the best rod setup for the type of fishing you want to do. They'll even demonstrate proper techniques on how to use any of your equipment, so you know exactly what to do when you are out on the water with your family or friends.
---
Visit Captain's Ted Tackle for All Your Fishing Needs
Before you head out on the boat for your next fishing trip, be sure to stop by Captain Ted's Tackle. They'll help make sure you have all the gear you need, along with the professional guidance that will help you make the most of your outing. With their help, you will be able to catch a picture-worthy fish that will be a story to share for a lifetime!
---