Support Small Business Owners – Rick's Woodworking

Ready to upgrade your home with the kitchen you've always dreamed of having? Rick's Woodworking & Cabinet Making can make it happen!
With over 20 years of experience in the carpentry trade, they offer premier craftsmanship when it comes to getting those new kitchen cabinets and countertops you've being wanting.
Transform Your Kitchen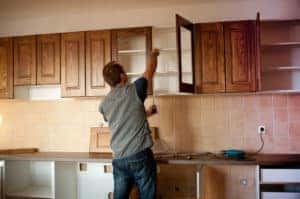 Whatever you have envisioned in your head for your new kitchen, Rick's Woodworking & Cabinet Making is ready to make it come to life! Working one-on-one with you, together you'll be able to develop your dream kitchen.
First, they'll be able to go over what it is you're looking to have and give you a free estimate. Then once you move forward on your new renovation, they'll get to work right away on designing your cabinets and countertops. They'll work quickly and within your schedule to deliver and professionally install your cabinets and countertops as well.
Rick's Woodworking takes pride in their craftsmanship, so you'll gain a kitchen you'll marvel at each time you walk into it. They can also help make the most of your space, so you can make your kitchen a fun and welcoming gathering area for you and your friends or family!
A Variety of Services
When it comes to updating your kitchen, you'll have plenty of options when choosing to work with Rick's Woodworking. They can reface your cabinets to give your kitchen a new makeover while making sure to match your current style.
If you want completely new cabinets, they can quickly build custom cabinets made from solid maple wood or thermofoil. As far as your countertops, you can upgrade your kitchen with a variety of different laminates. They'll bring samples for you to look at, so you can personally choose the one that best fits your vision for your new kitchen.
Then once you've settled on what you'd like, Rick's Woodworking & Cabinet Making will get to work right away on professionally installing your new cabinets and countertops.
Want to Remodel Your Bathroom?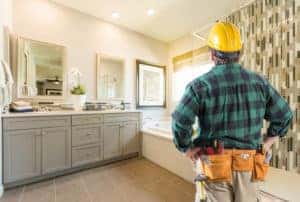 After you have Rick's Woodworking design and build your new kitchen, you can also have them remodel your bathroom.
Whether you're looking to upgrade your master bathroom to something more luxurious, or just want to modernize the bathroom on your main floor, they can help with any remodeling project you have in mind. As skilled woodworkers, they're able to convert your bathroom into whatever look and layout you want.
Get a Free Estimate Today!
If you're looking to start your next big home remodeling project, whether you want to renovate your kitchen or bathrooms, contact Rick's Woodworking & Cabinet Making now! They can give you more details on their services, answer any questions you may have, and provide you with a free estimate.
Just let them know what you're looking for and they'll be happy to make your dream kitchen become a reality!