Local Spotlight: Myakka River Oyster Bar

Living close to the water in Venice, FL, has its benefits, especially when it comes to restaurants. But if you're interested in heading to an oyster bar in the area, there are quite a few. But don't worry, we found a pearl in Myakka River Oyster Bar! This seafood restaurant and oyster bar has plenty to offer, so keep reading to learn more!
About Myakka River Oyster Bar
The Myakka River Oyster Bar has been serving locals for more than 23 years and has cemented its position as one of the best oyster bars in the area. It's situated right along the Myakka River, so there's plenty of amazing views of the river while you dine on some amazing and fresh seafood while sipping on quality cocktails. There's plenty of seating inside and out!
This restaurant is located along the South Tamiami Trail, which makes it easy to get to no matter where you're coming from.
Fresh Catch Menu Items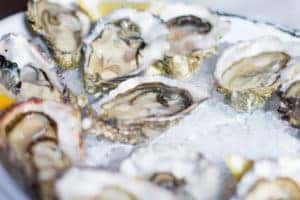 If you're setting out to indulge in some seafood, you'll thoroughly enjoy the vast selection of options at Myakka River Oyster Bar. There are great oyster options to start with, including Oysters Rockefeller and Oysters on the Half Shell. Of course, there's also Sautéed Clams or Mussels, and Peel & Eat Shrimp.
The menu includes plenty of fried and sautéed platters to enjoy for your meal, including Shrimp, Scallops, Oysters, Haddock, Fresh Fish, Coconut Shrimp, and more! Of course, you can opt for the Riverboat Captain's Specials, which include the catch of the say, with Naples, Francoise, Vera Cruz, and Chargrilled options available.
On top of the vast selection of menu items, Myakka River Oyster Bar also offers seafood pasta options, burgers and chicken sandwiches, fried seafood baskets, and even kids menu items!
Drop By Myakka River Oyster Bar Today
If you're looking for your next family outing, or a great date spot in the Venice area, Myakka River Oyster Bar can certainly oblige. With beautiful views of the river, fresh catches, a variety of cocktails—it's no wonder that this spot is considered one of the best oyster bars in the area.
Follow Myakka River Oyster Bar on Facebook to learn about the latest catches, upcoming specials, and fun events happening!