What Kind of Oil Does a Volkswagen Jetta Take?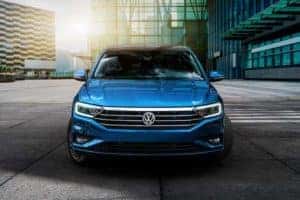 Before asking "What kind of oil does a Volkswagen Jetta take?" you'll want to know that oil is an essential component in your vehicle's performance. However, if you're behind the wheel of a Volkswagen Jetta, you need a specific type of oil for your vehicle in order for it to function properly, and for it to achieve optimal performance. At Norm Reeves Volkswagen Superstore Port Charlotte, we're here to help drivers in Fort Myers, Cape Coral, and North Port with their vehicle's oil, so when it's time for a change, they can make the right choice.
Keep reading to learn more about oil's function in your car, when it needs to be changed, and what kind of oil your Volkswagen Jetta takes. Contact us today for more information.
What Does Oil Do for My Volkswagen Jetta?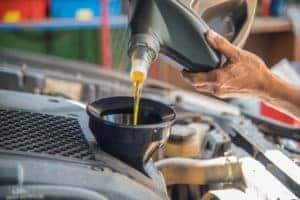 Motor oil performs a few important tasks under the hood.
It's used to help keep the moving metal parts lubricated so they can continue functioning properly.
Oil is also used to help keep these parts cool to reduce the friction that the rubbing metal may cause, which could result in overheating if the oil wasn't there to cool them down.
Lastly, oil works to help keep these moving metal parts free of dirt and debris so the parts can remain clean.
When is it Time for an Oil Change?
Before asking "What kind of oil does a VW Jetta take?" you'll want to know when the time is right to have your oil changed.
You should have your Volkswagen Jetta oil changed every 5,000-7,000 miles. However, if you don't keep track of the miles on your odometer, there are a few other ways to tell that it's time to have your oil changed.
There's the engine oil dashboard light, the louder performance of the engine, or even seeing that the oil is dark and sludgy when you're checking the dipstick.
What Type of Oil Does My VW Jetta Take?
Your VW Jetta requires a very specific type of oil in order to keep the engine properly lubricated, as well as performing at its most efficient. When you seek out some replacement oil, you should look for 5W30 Motor Oil. This synthetic oil is designed to withstand the heat from the engine more than conventional oil. It features less additives, and the impurities from the crude oil are removed so it can work well with newer engines.
Why It's Important to Keep Up with Your VW Jetta Oil Changes
While the time to get your oil changed can vary based on a few factors like how often you drive, the distance of your daily commute, or even the area in which you drive, you should know that it's important to keep up with your recommended oil changes. Your vehicle can certainly benefit from fresh oil when the time is right for a change.
When you keep up with your VW Jetta oil changes, you'll notice that your vehicle will perform at its absolute best and provide smooth accelerations and gear transitions during your trips on the road.
On top of the smooth performance, regular Volkswagen Jetta oil changes will result in the fuel economy remaining at its optimal level, allowing you to get the most out of your fuel tank.
What Happens If I Forget to Change My VW Jetta Oil?
You never want to go too long without having the oil in your VW Jetta changed. You'll start to see some changes to the vehicle's performance and its efficiency.
To start, the vehicle's smooth acceleration will start to become more sluggish and less responsive.
You'll also notice a drop in the fuel economy, and you'll be burning up fuel faster than usual—resulting in more trips to the gas station.
After enough time of putting off the oil change, you'll notice some major issues springing up. This includes your engine overheating easily because the oil isn't effective at lubricating the moving metal parts and keeping them cool. If this continues to happen, and you still put off the oil change, your engine has the potential to seize up and breakdown, resulting in expensive repairs and even a possible new engine for your vehicle.
By keeping up with your oil changes, you'll benefit from the smooth and efficient performance, and you'll ward off any major engine malfunction or damage that could lead to costly repairs and replacements. Through regularly scheduled oil changes, you'll also ensure that your VW Jetta stays in great shape and can continue to get you from A to B smoothly for years to come.
Getting Your Oil Changed
Now that you know what kind of oil a VW Jetta takes, and you know the oil change interval, you're ready for the day that you'll need to have your oil changed. While the process of changing your vehicle's oil is relatively simple, you can always contact us for help. Our technicians are not only talented, but they're also Volkswagen Certified, meaning they know your vehicle inside and out. They'll be able to perform your oil change, as well as inspection, to make sure that all your engine and vehicle components are working properly.
Another major reason that you should have your oil changed by certified professionals instead of doing it yourself is because there are very specific EPA standards for disposing and recycling your old oil. Our team of experts know the exact process and have the right materials to ensure that your old VW Jetta oil is properly recycled and that it is in-line with the specific standards of the EPA.
Schedule Your Oil Change at Norm Reeves Volkswagen Superstore Port Charlotte
When it's time for an oil change, you can always contact us at Norm Reeves Volkswagen Superstore Port Charlotte for assistance. We're here to help the drivers of Fort Myers, Cape Coral, and North Port get more out of their vehicles. Schedule your oil change with us today so you can continue to enjoy the smooth and efficient performance of your Volkswagen Jetta!