The 2020 Volkswagen Passat vs 2020 Toyota Corolla

It shouldn't be too much trouble deciding on your next sedan, considering the options out there. But if you're eyeing up the 2020 Volkswagen Passat vs. 2020 Toyota Corolla, it can make the overall choice a bit difficult to make. Both sedans offer a lot to their respective drivers, but which one is going to carry you across the Fort Myers and Port Charlotte areas in style?
At Port Charlotte Volkswagen, we're going to explore the 2020 VW Passat vs. 2020 Corolla to show you what these vehicles offer while highlighting their differences. This guide will help you determine which vehicle is best suited for you!
2020 VW Passat vs Corolla: Engine Specs & Performance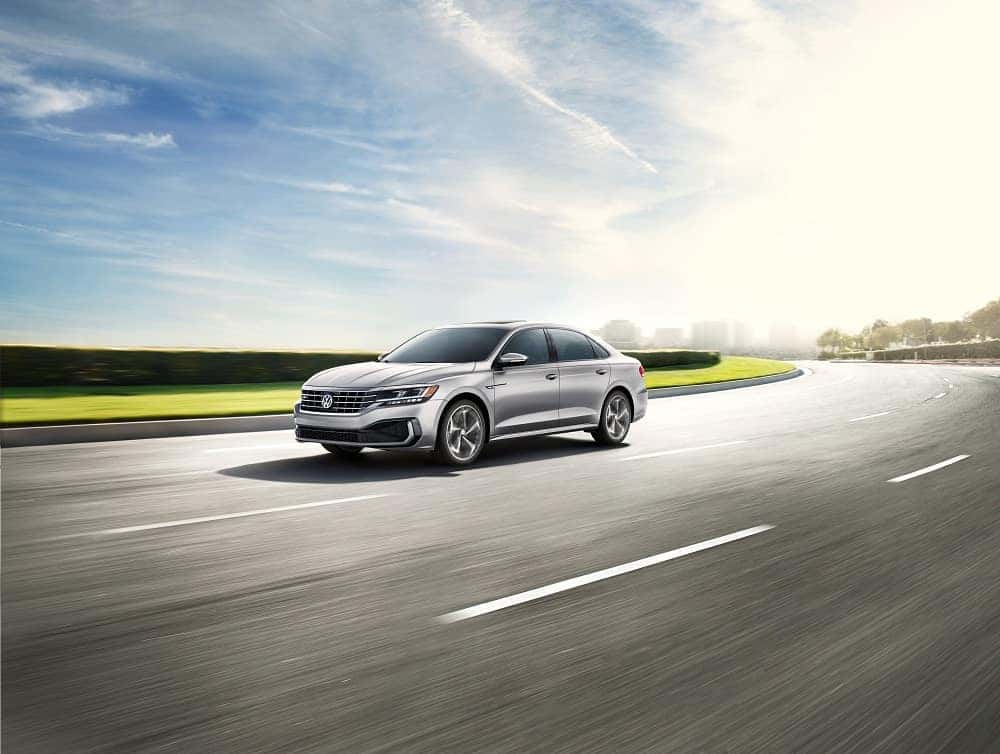 The Volkswagen Passat and Toyota Corolla offer very different engines, resulting in varying performance. The VW Passat includes a 2.0-liter 4-cylinder turbocharged and intercooled engine that comes mated to the 6-speed automatic transmission with Tiptronic®. The Corolla features a 1.8-liter 4-cylinder engine that's fixed to an electronically controlled continuously variable transmission.
In terms of abilities, the 2020 VW Passat is the clear frontrunner by boasting 174 horsepower and 207 lb-ft of torque. The Corolla manages to eek out 139 horsepower and 126 lb-ft of torque, but it's still no match for the VW Passat on the road.
Interior Features & Technology
The 2020 Corolla and VW Passat each include an assortment of sophisticated features within their respective cabins. Each sedan includes an intuitive touchscreen mounted into the dashboard that incorporates the media options—making it easy to select your favorite radio station or the preferred artists on your media device that's plugged into the USB or auxiliary inputs.
The 2020 VW Passat includes the Volkswagen Car-Net® App-Connect, which integrates your Bluetooth®-paired smartphone into the infotainment system through either Apple CarPlay® or Android Auto™—whichever your phone provider is. The Toyota Corolla, on the other hand, only includes Apple CarPlay™, so it limits some Android users from the convenience of having their phone synced to the touchscreen.
VW Passat vs Toyota Corolla: Sedan Style & Appearance

Despite their similar size and stature, the VW Passat and Toyota Corolla offer very different appearances. The Volkswagen Passat has a sleek design with its smooth curves, subtle arching cabin, and of course, the sleek front fascia and iconic front grille. While stylish, the Corolla doesn't seem to have the visual prestige that the VW Passat has. Its front fascia is a bit box-like, with a grille that's too big and distracting from the rest of the vehicle.
Deciding on the 2020 VW Passat vs 2020 Toyota Corolla
Now that you've learned a bit more about the 2020 Volkswagen Passat vs. Corolla, you have a stronger idea of how these vehicles differ. Of course, you also learned about the many notable advantages that the VW Passat has over the Corolla, with its power, features, and style. But if you need to learn more about the 2020 Volkswagen Passat, you can always drop by Port Charlotte Volkswagen when it arrives, to be the first to take it out for a test drive!
Schedule your test drive with us at Port Charlotte Volkswagen. We're here to help drivers in Fort Myers and Port Charlotte learn more about upcoming models that they may be interested in!