Volkswagen Tiguan Lease near Sarasota FL

With plenty of room for the family or friends as well as cargo, the Volkswagen Tiguan is ready for all life's adventures around the Sarasota area. With one of these Volkswagen SUVs, you can take the family out for a day at the beach, go shopping with friends at St. Armands Circle, or dine out at one of the many nearby restaurants that serve up fresh seafood.
Here at Port Charlotte Volkswagen, our team can also get you situated with a personalized payment plan for your new SUV. With a Volkswagen Tiguan lease near Sarasota, FL, you'll get to enjoy driving a spacious SUV with short-term financial flexibility.
About the VW Tiguan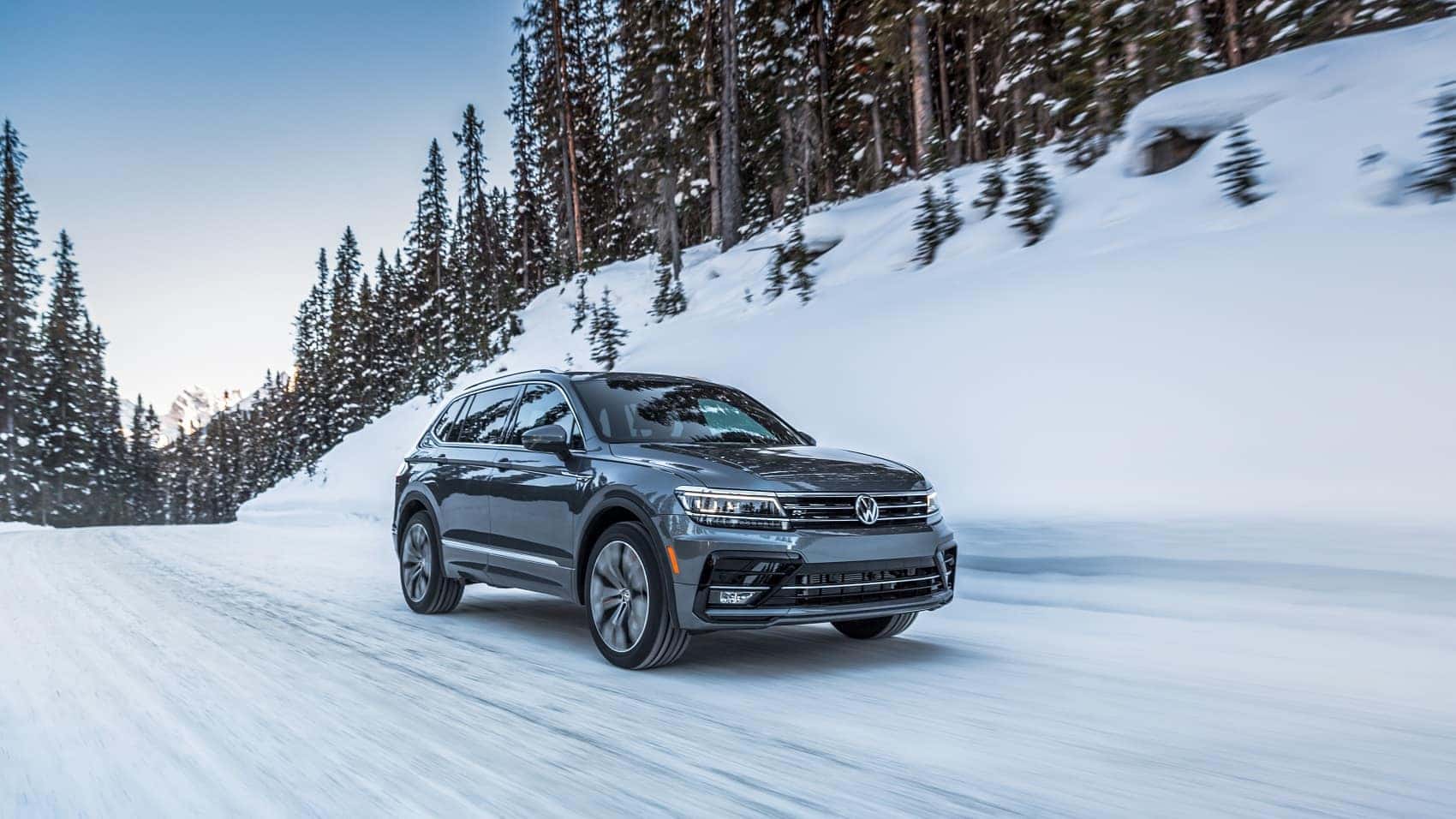 With up to seven seats inside the Volkswagen Tiguan, you'll have an SUV ready for any family activity you have planned. You can load up for vacation or take on carpool duty. When you don't have a car full of passengers, you can even use up to 73.5 cubic feet of interior volume for a range of cargo.
Along with a comfortable ride for all, the VW Tiguan is an extremely safe SUV. That's thanks to a range of safety technologies that are featured in the Volkswagen Tiguan. Blind Spot Monitor can help you confidently change lanes on the highway while Rear Traffic Alert helps you safely back out of a parking spot in a crowded lot.
Leasing vs Buying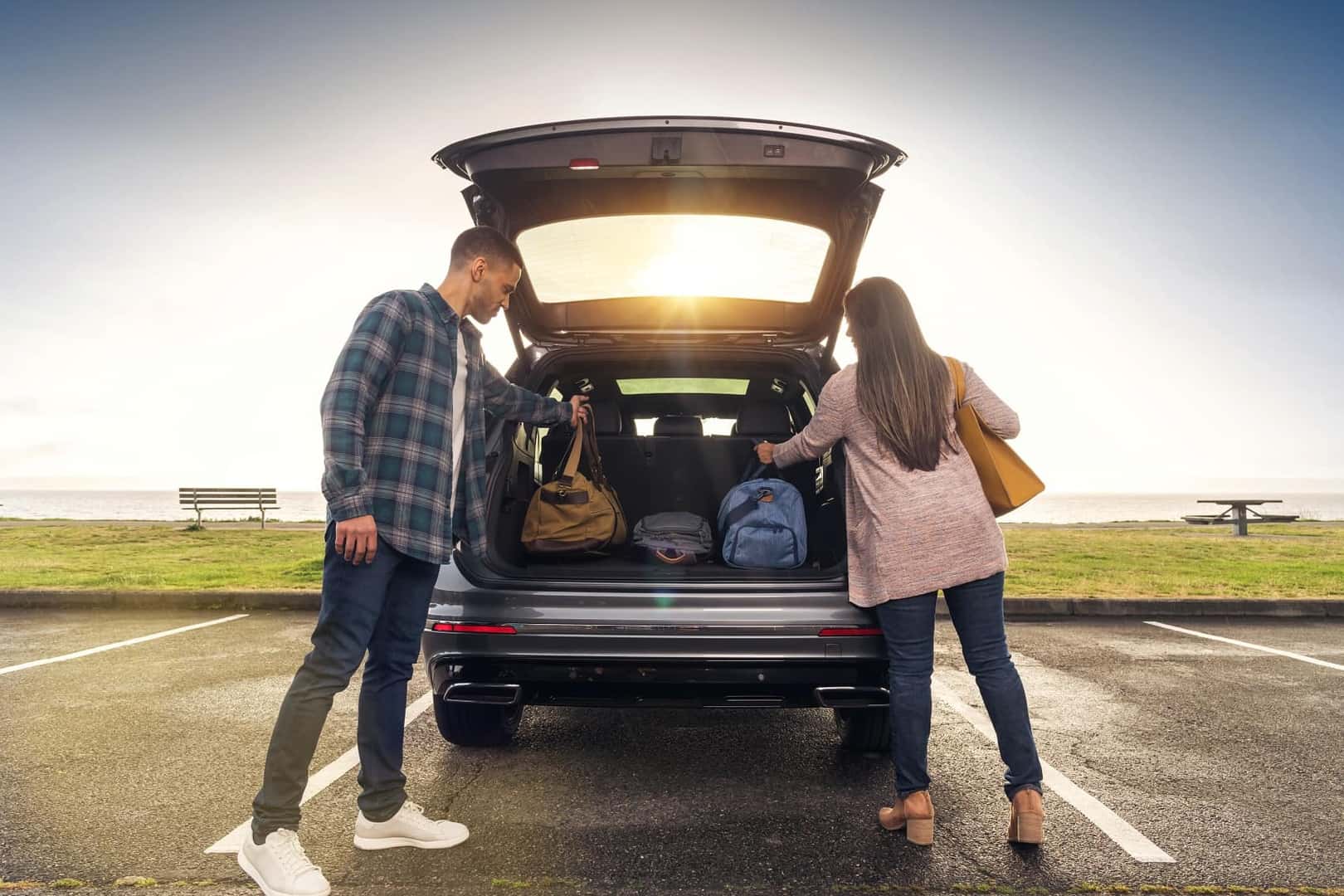 While each option offers plenty of benefits, there are certain advantages to leasing vs. buying your Volkswagen that might make it the right choice for your lifestyle. With most leases your monthly payments, as well as up-front costs, are lower. This is because with a lease you're only paying for the depreciation of the vehicle during the time you'll be driving it. This might let you budget for a more premium trim level of the Volkswagen Tiguan, like the SEL.
On top of the financial benefits, a lease also gives you a lot of flexibility. Since you aren't committed long term to your vehicle, you'll get to drive a new Volkswagen every few years. This means hopping into the latest VW Tiguan, which is equipped with the newest technology features. When your lease ends, you can even start a lease on a different model if needs change and you're looking to switch to a sedan.
Financial Expertise

When you're ready to finalize your Volkswagen Tiguan lease deal, our finance team will meet with you to go over each aspect of your payment plan. They'll outline all the various terms of your lease, so you know just how many miles you'll get to enjoy driving the VW Tiguan.
They can also answer any questions you may have about the leasing process as well as options you have when your lease ends. They then will work to keep your payments within a comfortable budget for you.
Come Find a Volkswagen Tiguan Lease near Sarasota Florida
Ready to start your Volkswagen Tiguan lease? Come by Port Charlotte Volkswagen today! Our team can show you our inventory of Volkswagen SUVs and even take you out for a test drive in whichever trim level of the VW Tiguan you're interested in leasing.